Projects
Some projects recently completed within the South East include:
Holland Park
MGP supplied 30 tonnes of steel in 2500 pieces to create a 2 winged 25 metre unique advertising structure. Following the erection of the structure the client decided to rotate the sign a number of degrees to increase their revenue, MGP used 2 cranes to lift the complete structure then slid a 2 ton plate beneath it to re-affix the rotated structure achieving the desired result.
---
Old Street
We were contracted to undertake the refurbishment and redevelopment of an existing sign structure located on a very busy roundabout above an underground station in central London we deconstructed and removed all of the redundant steelwork, mostly at night, replacing it with a new structure including walkways and gantrys with trimming and weather proofing for the protection of the four 4metre x 12metre digital screens now suspended by macalloys a new London landmark, featured in the Evening Standard.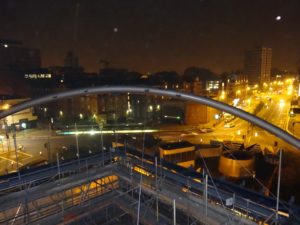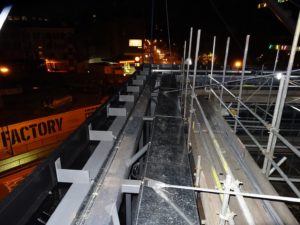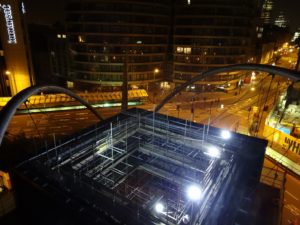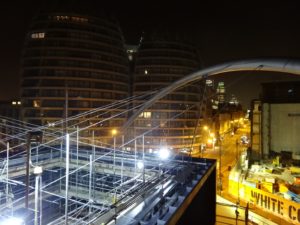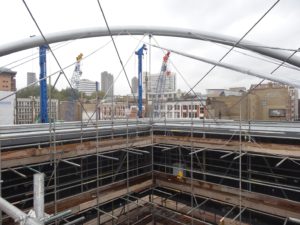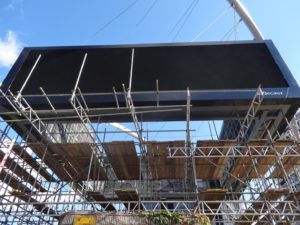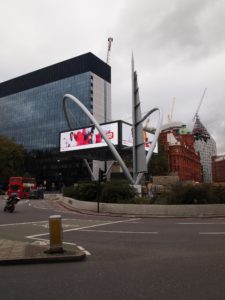 ---
Chaucer
120ton of steel for a building development in the centre of London for Buxtons. This listed building had an 80ton steel frame fabricated and clamped to the facade enabling the rear of the building to be demolished.MGP then placed site accomodation on the frame and concrete planks for flooring. this neccesitated partial road closures for weeks to facilitate everything in a busy London Road.
---
MX Start Gates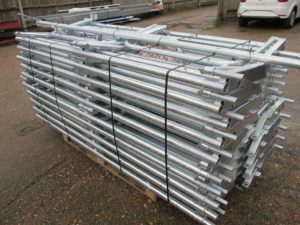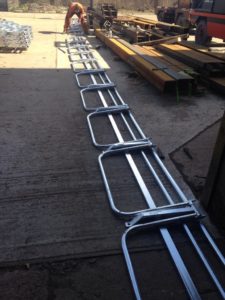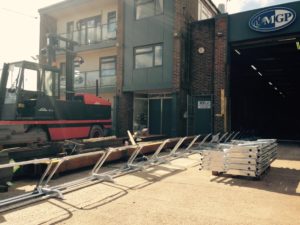 As well as structural steel MGP Steel Erection Limited also manufacture MX Start gates for many clubs and circuits around the British Isles, well designed and heavily galvanised for a long life, call or email us with your requirements.
---
Bayswater
MGP Steel Erection Limited, working closely with their colleagues at Southdown Truck and Crane and using all 17m of their Rigid 8×2 Hiab c/w 80 t/m HIAB 800 Hipro, threaded 7 tonnes of fabricated steel, from a busy London Street, across a pavement, through a shop and then down into the basement.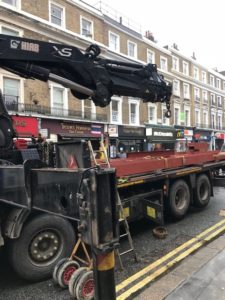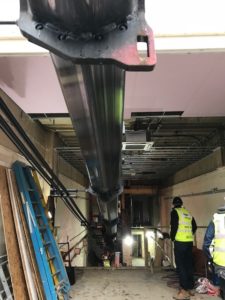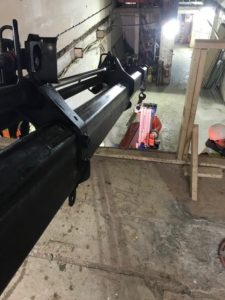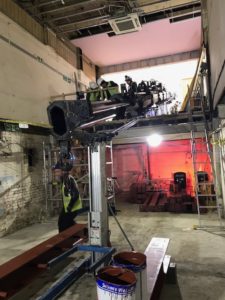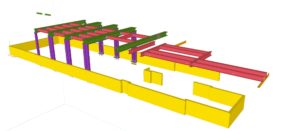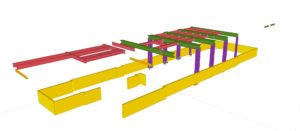 The steel was then installed by hand in the basement to enable our clients Resolution Interiors to strengthen the building to facilitate it's conversion into the latest Urban Screwfix Store – All on a tight schedule to the complete satisfaction of our clients.
---
Bexhill High Academy
MGP Steel Erection Ltd, were contracted to install a two storey, infill steel structure, constructed from 40ton of structural steel and 2000metres of cold rolled floor beams, within an existing school.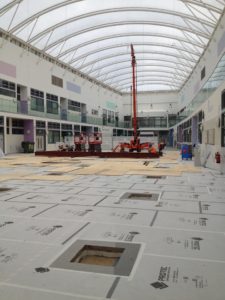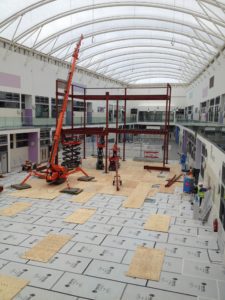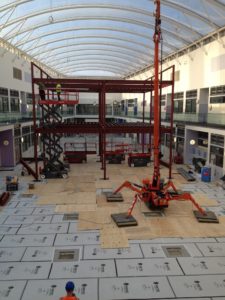 The works had to be completed within a two and a half week period, with every element of the build, materials and access equipment passing through the double doors at the front of the existing building.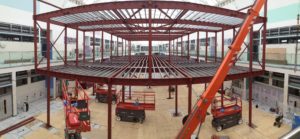 This job was proudly finished early, to the immense satisfaction of the client
click here to view a timelapse video of the complete install
---
John Street Police Station, Brighton
MGP accepted Morgan Sindall's challenge of building an eight storey free standing steel structure bounded and confined by an existing and busy police station to three elevations, with a road to the fourth side within the centre of Brighton. As if this wasn't enough of a challenge the structure also had to punch through a lightweight concrete slab to connect to the foundations a further storey down. With regards access, MGP utilised lightweight and Compact Cherry Pickers and Scissors Lifts that had just enough duties to safely reach the top of the steel and were just slim enough to squeeze in amongst the densely packed steelwork – Nearly 30 no. Columns were crammed into just over 170m2.  The steelwork design presented all sorts of challenges for the MGP detailing team but using the Tekla 3D modelling software these were overcome. We were not quite done – Working with Morgan Sindall and Stannah a further 6t steel was introduced and detailed to support Lift Shaft Track rails and to provide an Anti-Fall Through Screen between the 2 no. Lift Shafts.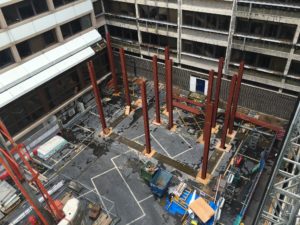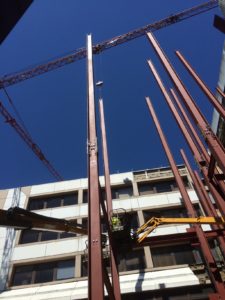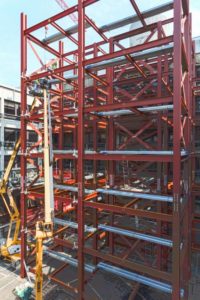 Nearly 6 months after MGP issued their initial Drawings we have detailed 5000 Fittings and 1,600 Shafts to form approx. 1,500 no. Steel Assemblies weighing nearly 150t. Following fabrication this steel was painted with 500 litres of primer paint and then installed using nearly 8,000 bolts. Despite all the challenges, MGP are confident that we have successfully provided a multi storey steel frame that meets all expectations and specifications to the satisfaction of all parties involved.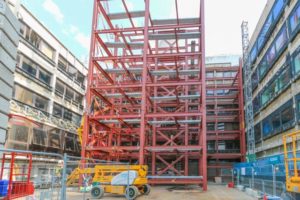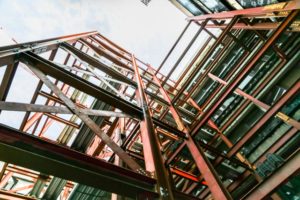 ---
Railway Buildings
The latest Railway Transformer and Plant Shelter Building as recently completed on time and to the complete satisfaction of MGP's client Atkins Rail and everybody else associated with the project.
Over the last 4-5 years MGP have supplied and installed nearly 50 no. similar Steel Frame Buildings at multiple Network Rail sites throughout London and the South-East working for many different contractors to the complete satisfaction of all parties concerned. During the period we have been working on the railways our teams have gained a wealth of experience of overcoming the challenges of working Railside including isolated and island sites.
The building at Selmeston was unique in that it was manufactured to a higher level of specification and finish with the introduction of Louvre Panels for Venting and the addition of demountable roof system for ease of access with regards the plant contained within.
---